This is a re-post from YumSugar:
Chipotle doesn't just want to feed its customers "? it wants to educate them, too. The fast-casual food chain has teamed up with Magnolia Pictures, Participant Media, and River Road Entertainment to promote Food, Inc., a documentary that exposes issues with the food industry in America. Beginning today, Chipotle Mexican Grill will host free screenings of the film. In addition, the eatery will advertise Food, Inc. with printed material in its 800-plus stores and prepare a bonus feature about sustainable agriculture to be included in the DVD when it is released later this year.
"Chipotle is a great example of a company that's on the right track to improving our food system," director Robert Kenner said. "Chipotle's philosophy shares many of the same values expressed in Food, Inc., and we are very pleased with their support of our film." The Mexican food chain claims to use more naturally raised poultry and pork than any other restaurant worldwide. It also sources ingredients locally whenever possible and buys 35 percent of its beans from organic producers. This promotion is a smart strategy: if Chipotle's devotees weren't aware of the company's sustainable practices yet, they will be now.
Did you know Chipotle was so dedicated to sustainability? Will you attend a free Food, Inc. screening?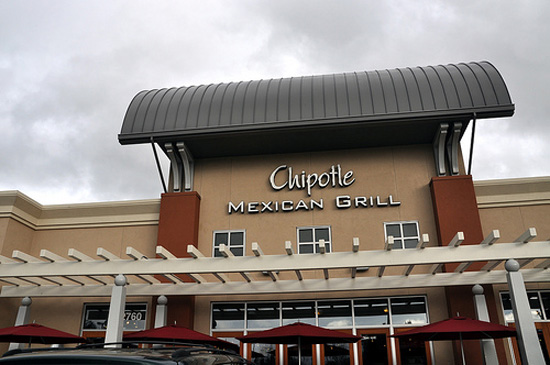 Spokane Food Blog follow-up question:
Anybody have any ideas if we're getting this movie in Spokane at any point, private screenings aside?